Gothia Towers and its luxury sister hotel Upper House are located in the same building as the Swedish Exhibition Center and you are only an elevator ride from the fair. The two hotels offer five restaurants with a bar and our spa, on the 20th floor with a magnificant view overlooking Gothenburg. You are very welcome to book your accommodation with us!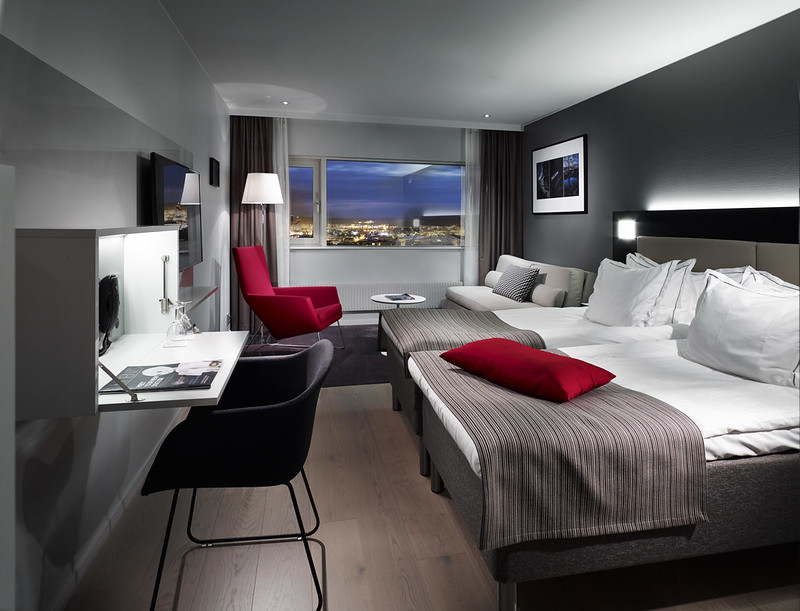 Gothia Towers
Welcome to Gothia Towers. A four-star hotel with 1,200 tastefully decorated rooms and magnificent city views. The hotel offers several restaurants and bars with something for everyones taste.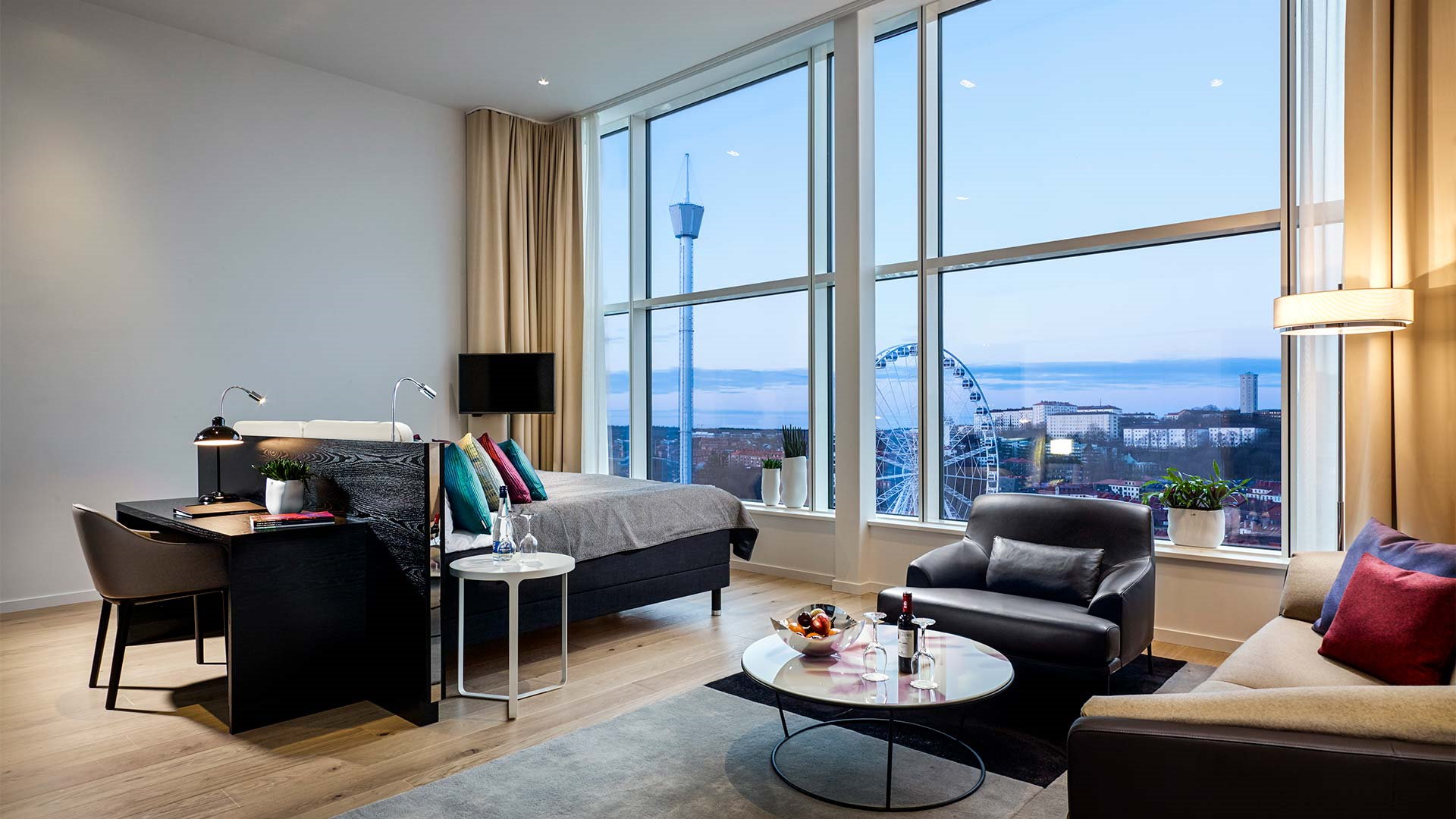 Upper House
Halfway to heaven, at the top of Gothia Towers, is Upper House. A hotel within a hotel, offering restful Scandinavian rooms and suites with breathtaking views of Gothenburg.